CPNB 2024: The Dundee Conference
Crop Production in Northern Britain
27-28 February 2024, Apex Hotel in Dundee
CPNB 2024 ("The Dundee Conference") is the foremost Conference concerning environmental management and crop production and associated topics in northern environments. Whilst the long-established Association for Crop Protection in Northern Britain is not changing its name, the change in the title of the Conference to Crop PRODUCTION, reflects the wider remit of recent conferences.
We are delighted to be working with the Association of Applied Biologists to organise our 2024 meeting, which will bring the commmunity back together for an in-person meeting hosted at The Apex Hotel in Dundee.
The scientific presentations at CPNB are usually divided into sessions on 'Potatoes', 'Combinable Crops' and 'Agriculture and the Environment'.
However we encourage people working outside of those specific areas to submit an abstract to the meeting as we look forward to broadening the remit of the meeting into any area of agricultural and horticultural productivity in Northern Britain.
Abstract submission (deadline October 1st for oral, Nov 1st for poster presentations) and Registration (deadline Feb 6th 2024) is now open!
Latest News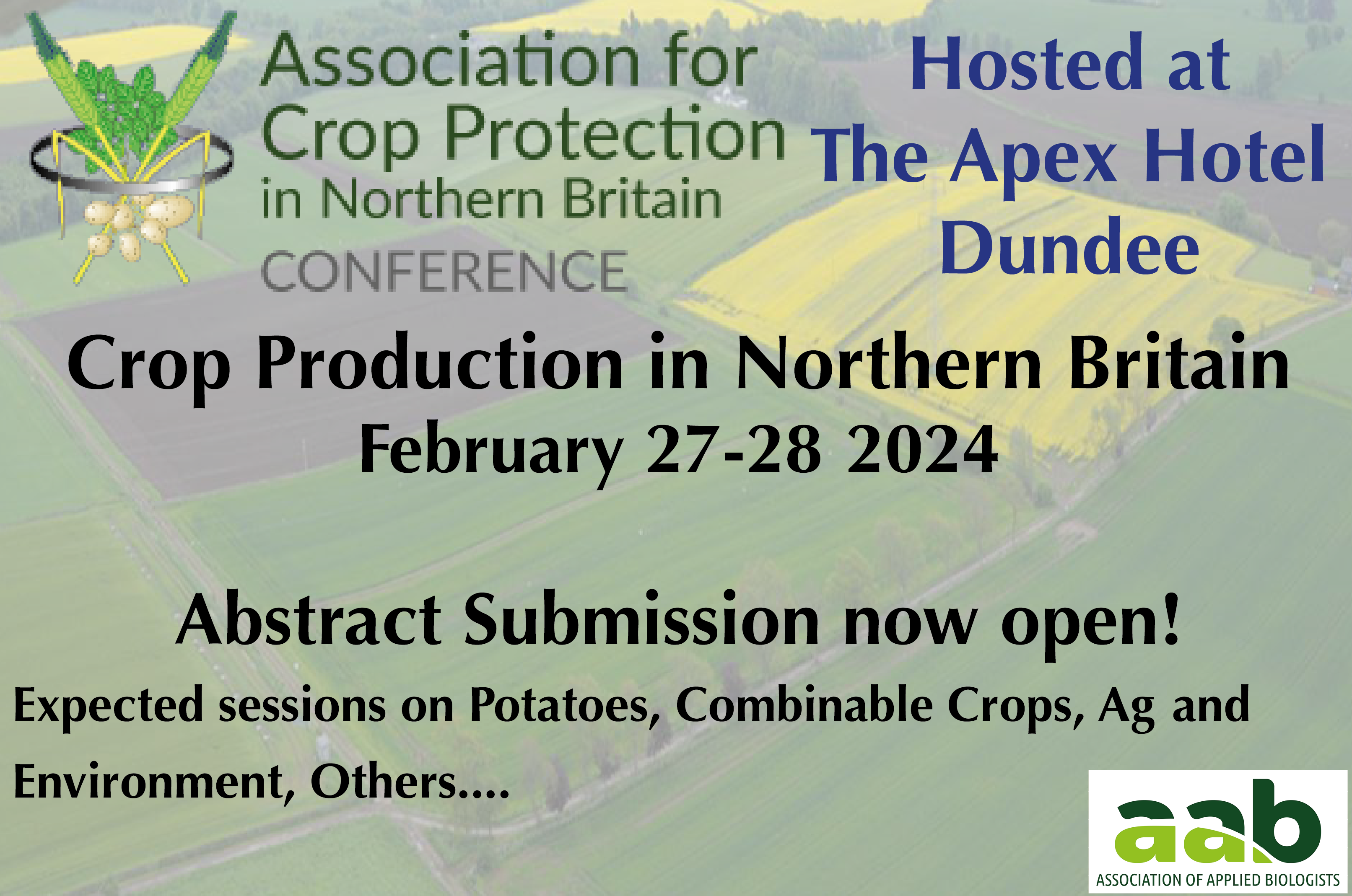 16 Feb 2022